Community Health Centers are here for you.
Community Heath Care Association is New York State's voice for community-based primary care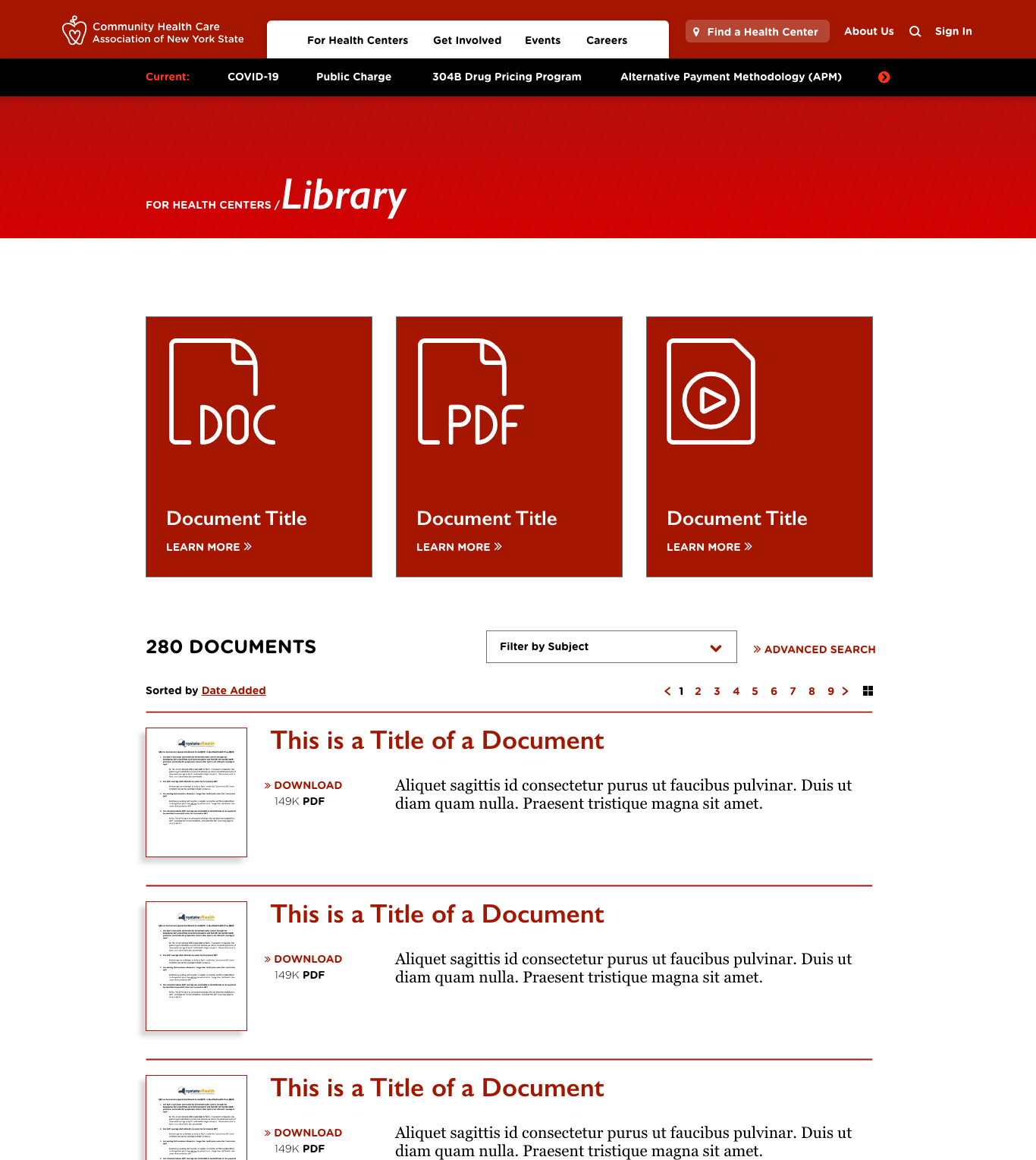 A useful tool on our new website, the improved library will let you sort, filter and search for resources in one place. Compiled by CHCANYS staff the library contains tools, materials, reference guides, video recordings and more from a variety of topic areas. From Digital Health and Clinical resources to Policy and Advocacy materials, find everything you need in one convenient database.