2023 Dr. Jack Geiger Awardee and Nominations
Dr. William Borgos, Chief Medical Officer, Hudson Headwaters Health Network Awardee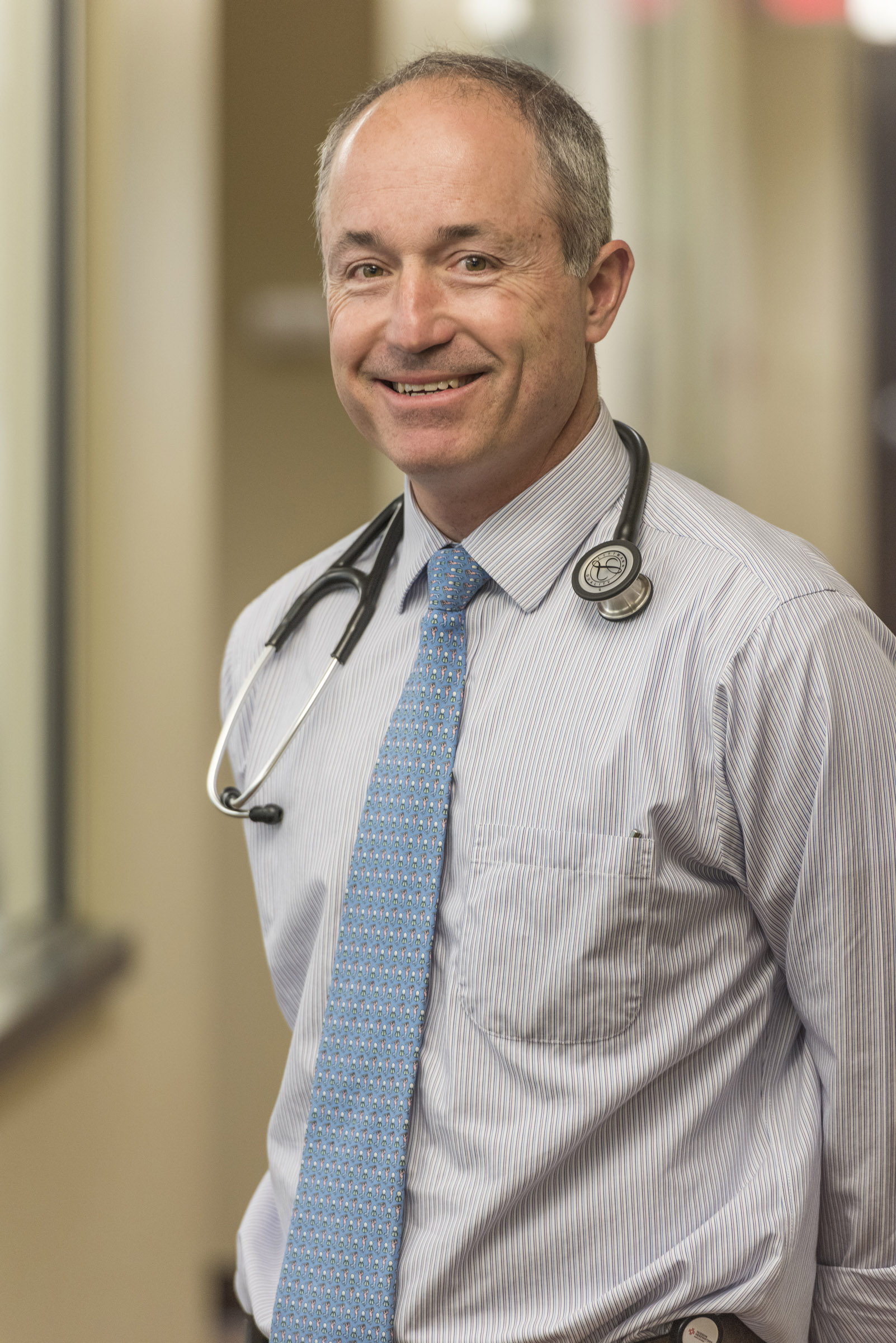 Since 2003, Dr. Borgos has been a physician with Hudson Headwaters Health Network, a nonprofit system of 21 community health centers and one mobile unit providing primary care to more than 105,000 patients across nearly 7,400 square miles of Upstate New York.   Dr. Borgos received his undergraduate degree from the University of Notre Dame and his medical degree from John Hopkins University School of Medicine, completing his family practice residency at the University of Michigan. Originally from Queensbury, New York, Dr. Borgos chose to return to his hometown after receiving his M.D. He quickly became a "local favorite," partly because of his incredible and personal understanding of the needs of his patients. Often lauded by patients and colleagues alike as the consummate 'Eagle Scout,' Dr. Borgos embodies the legacy of Dr. Jack Geiger with a steadfast commitment to ensuring high-quality, community-based health care for everyone in our communities.  
In 2019, just before the pandemic hit, Dr. Borgos transitioned from Hudson Headwaters' chief of medical staff to chief medical officer. While even the most seasoned leaders could not be prepared fully for COVID-19, Dr. Borgos rose as a guiding force concerning the local emergency response to the pandemic. A skilled communicator, Dr. Borgos has an inborn gift for explaining complex scientific and medical information in ways that are appreciable, actionable and calming to all. He strengthened preventive efforts by repeatedly appearing on local television and radio programs. He oversaw Hudson Headwaters' efforts to respond to the pandemic and coordinated with local hospital administrators, business leaders, school principals, superintendents, and public health officials. Through tireless advocacy with local, state, and federal officials, Dr. Borgos was instrumental in getting New York State to open government-run testing and vaccination sites in Warren and Clinton counties helped to secure federally supplied. monoclonal antibodies to treat the seriously ill and guided Hudson Headwaters' efforts to distribute free at-home test kits and N95 masks to the most vulnerable members of the community. He did all of this while continuing to see patients.  
In fact, under his medical leadership, Hudson Headwaters has continued to grow and thrive. Since the pandemic's start, Dr. Borgos has also led the opening of new and much-needed primary care facilities in the Upstate New York regions of Saranac Lake, Ticonderoga, and Tupper Lake and led the rollout of a new mobile health center serving rural communities in Warren and Washington Counties. He also led the transition to a new team-based model of care at Hudson Headwaters' busiest health center, West Mountain Family Health, in Queensbury. In addition, he continues to oversee the transition to team care throughout the entire Network. He is also a key leader in telehealth utilization, linking patients to providers and overcoming geographic limitations.  
The pandemic also led to impactful opportunities, and Dr. Borgos oversaw an extraordinary effort that ensured safety and economic viability in our Upstate region. Partnering with eight orchards, a vegetable farm and a poultry farm, Dr. Borgos oversaw an initiative to ensure migrant farm workers received health care in the U.S. and necessary testing to return to their families safely. He helped coordinate COVID-19 testing and paperwork facilitation for nearly 600 migrant workers, and Hudson Headwaters established trusting relationships with the farm owners and workers that remain today. In addition, his efforts drew attention from other farms and orchards outside our service area and positioned Hudson Headwaters as a leading voice for health care navigation throughout farming communities.  
His efforts to provide health care and COVID-19 testing for migrant agricultural workers is just one of the many ways Dr. Borgos has served as a leading voice in discussions around health equity, cultural sensitivity, and human rights. He is a founding member of Hudson Headwaters' CARES (Culturally Appropriate Resources and Education Services) task force to ensure the Network is inclusive of everyone we serve. In our most Northern communities near the Canadian border, Dr. Borgos is engaged with the North Country Neighbors initiative, an effort to support United Nations High Commissioner for Refugees-adjudicated/approved refugee families. Hudson Headwaters has committed to providing necessary health care services and screenings for these patients. Dr. Borgos also regularly goes above and beyond to attend to patients in mental health distress, regardless of geographic location. As mental health demands continue to exceed provider availability, Dr. Borgos' compassionate bedside manner and medical expertise are invaluable to distressed patients and families.
Dr. Borgos has served as a respected health care leader for the entirety of his career. He is a dedicated mentor to many, serving as an adjunct clinical instructor with Albany Medical College. He is a previous winner of the Glens Falls Hospital Mac Depan Award for Physician Excellence. He was also recognized for his community service with the "Good Scout" award from the Boy Scouts of America Twin Rivers Council in 2020, and that same year was selected as a representative of Warren County health care workers and volunteers during the 2020 Liberty Bell award presentation from the Warren County Bar Association. In 2022, Dr. Borgos won the Rural Health Leadership Champion award from the Adirondack Health Institute. Under Dr. Borgos' leadership, Hudson Headwaters was also acknowledged by HRSA as a 2022 COVID-19 Public Health Champion, Health Center Quality Leader – Silver and Patient-Centered Medical Home.
It is often said that leadership is not about being in charge; it's about taking care of those in your charge. In that regard, Dr. Borgos epitomizes the very concept of leadership. He is a peer-to-peer resource with an open-door policy, even during the most challenging times. His tireless efforts to improve patient care, and support providers, nurses and staff demonstrate his thoughtful, unwavering leadership. With Dr. Borgos guiding the primary and preventive health priorities in our region, Hudson Headwaters and its multiple partners are better situated and more confidently equipped to provide high-quality, accessible care to all patients, regardless of socioeconomic status or residency. 
Nominees
Dr. Adam Aponte, Boriken Neighborhood Health Center
Dr. Rita Bilello, Metro Community Health Centers
Dr. Elaine Clarke, Community Health Center of Richmond
Dr. Ellis Gomez, Neighborhood Health Center of WNY 
Torie Hairston, Upstate Family Health Center
Dr. David Ko, Charles B. Wang Community Health Center
Dr. Andrea Littleton, Care For the Homeless
 Dr. Douglas Rahner, Family Health Network of Central New York, Inc.
Dr. Tawana Winkfield-Royster, Union Community Health Center
Dr. Anthony Vavasis, Callen Lorde Community Health Center
Congratulations to our awardee and all the nominees!