$60,000 - $62,000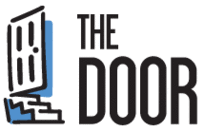 Overview: The Door is an unparalleled model for youth development, offering a comprehensive range of integrated services within a single site for over 11,000 New York City youth each year. Our mission is to empower young adults to reach their full potential by providing comprehensive youth development services in a diverse and caring environment. At The Door, youth can access health care and education, mental health counseling and crisis assistance, legal assistance, college preparation services, career development, housing supports, arts, sports and recreational activities, and nutritious meals – all for free and under one roof. By providing participants with our suite of integrated services, we seek to provide any motivated young person with the tools, resources, and opportunities needed to successfully transition to adulthood.   
Bronx Youth Center: The Bronx Youth Center is The Door's first Career and Education satellite site located in the South Bronx. The goal of The Door's Career and Education Services Department is to support young people in completing secondary education and successfully transitioning into post-secondary education and employment.  Programs within the Career and Education Services Department (CareerED) are designed to help young people, who are in school, out-of-school and out-of work, to assess, set, and obtain their educational and career goals.  CareerED services specifically allow a young person to craft a personalized life plan defining the steps he/she will take to achieve those goals while developing the necessary skills for future life success and independence.  
This position  will be based out of our Bronx Youth Center and will be servicing young people who are enrolled in Career and Education programming and young people who are looking for mental health support in The Bronx. The Social Worker/Therapist will be dually a part of the Bronx Youth center team and a part of the Mental Health Team based out of our Soho space. This role will be responsible for joining case conferencing, and team meetings at the Bronx Youth Center as needed. They will also be responsible for hosting 4 groups annually for Bronx Youth Center participants and their caseload. This role is expected to partner with our team at the Bronx Youth Center while maintaining confidentiality and adding a clinical lens to all conversations around youth development.
This position will provide individual and group psychotherapy and case management to adolescents with significant mental health needs who are currently in foster care or have a history of foster care involvement. You will focus on this target population within the Door community addressing co-morbid concerns that may include trauma, homelessness, substance abuse, and challenges to identity formation. The ideal candidate will possess experience in engaging clients in youth development, school, or residential treatment settings. The ideal candidate will also have experience working specifically with youth who are in foster care and understand their specific needs to best support them. The ideal candidate will also maintain the highest standards of cultural competency regarding race, gender identity, sexuality, culture, and class. The Door's mission is to empower young people ages 12-24 to reach their potential by providing accessible, comprehensive youth development services – health care, counseling, education, legal services, the arts, and recreation – in a diverse and supportive environment.  
Responsibilities:  
Provide short term and long-term individual and group counseling to at risk adolescents using evidence-based modalities. 
Formulate appropriate treatment plans and psychosocial evaluations for each client seen and document each contact. 
Provide case coordination and crisis intervention to adolescents who may be victims of abuse, neglect, sexual assault, etc.  
Coordinate with other providers including schools, juvenile justice, Administration for Children's Services, and foster care.  
Develop and facilitate 4 innovative support groups related to topics such as Anger Management, Substance Abuse Prevention and Healthy Relationships, to diverse adolescent populations utilizing evidence-based group curriculums. 
Coordinate mental health assessments and track outcomes of treatment using qualitative measures. 
Facilitate mental health focused workshops and training for both young people and agency staff .
Document service provision in The Door's data management system. 
Other duties as assigned by supervisor. 
Qualifications: 
LCSW, LMSW, LMHC or LCAT required  
Minimum of two years clinical experience in adolescent development, mental health counseling and/or substance abuse treatment settings. '
Knowledgeable of and ability to apply positive youth development principles to working with young people 
Knowledgeable of the Foster Care system and understanding the barriers that a young person who is in that system may face
Knowledge of social service systems and resources as they relate to The Door's urban youth population. 
Excellent oral and written communication skills. 
Demonstrated ability in developing innovative adolescent treatment modalities and group facilitation skills. 
Demonstrated ability to work effectively and creatively as part of an interdisciplinary treatment team. 
Must be a professional and responsible person that is able to develop and maintain interagency liaisons as a means of meeting client needs. 
The ability to conduct psychotherapy in Spanish and English is strongly preferred.
Demonstrated experience working independently and as part of a multi-disciplinary team. 
Work Schedule:   Full time, 35 hours per week, (Monday-Friday, 9am-5pm, some evening shifts may be required) and co-located spending four days per week at the Bronx Youth Center and one day per week at the Adolescent Health Center for individual and group supervision. Options for a hybrid work schedule that is consistent and meets the program needs will be considered. 
Salary: Commensurate based on experience plus extensive benefits package
SOCIAL WORKER/THERAPIST APPLICATION LINK
 COVID -19 POLICY
The Door and Broome Street Academy follow the CDC and NYS recommendations to prevent the spread of COVID-19. The Door and Broome Street Academy are now requiring all new hires to be vaccinated against COVID-19 unless they have a qualified exemption.
We are committed to building a diverse and inclusive community. We support a broadly diverse team who will contribute to our organization. We are an equal opportunity employer for all regardless of race, color, citizenship, religion, national origin, sex, sexual orientation, gender identity or expression, age, disability, veteran or reservist status, or any other category protected by federal, state, or local law.