The Community Health Care Association of NYS is h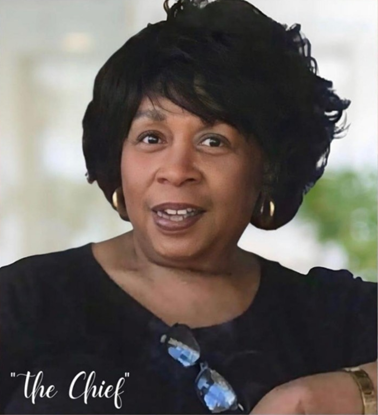 onoring one of our heroes. Carole Morris, one of CHCANYS' founders, passed away on June 29 following a more than four-decade career building, supporting, and advocating for community health centers and the people they serve.
Carole Morris is described by those who knew her as a visionary in the Community Health Center world whose tireless advocacy knew no limits. In addition to being one of CHCANYS' founding mothers, she was the founder and former CEO of the Westchester Community Health Center (formerly Mount Vernon CHC). She was also a longtime member of the National Association of Community Health Centers (NACHC), serving as Board Chair from 1995-1996.
According to NACHC, Ms. Morris helped develop and mobilize the fact-based grassroots advocacy efforts we still utilize today, saying, "We must speak with a collective voice that bears clout and strength. The many successes we have achieved … the recognition that we hold among providers and others in health care, rest in solidarity and pursuit of common goals for the benefit of all."
Westchester Community Health Center remembered Ms. Morris with this tribute:
It is with deep sadness and heavy hearts we announce the passing of Carole Morris, RN, BA, former founder and CEO of the Mount Vernon Neighborhood Health Center (now Westchester Community Health Center) on June 29, 2023. For over forty-four years, Ms. Morris worked tirelessly to provide quality healthcare services to the most vulnerable. She was a true visionary who grew the health center from trailer units to multiple locations currently serving over 42,000 patients and 132,000 visits annually.
We will miss our matriarch. She worked to improve public health in her community. She served as the first President of the National Association of Community Health Centers and one of the founders of the Community Health Care Association of New York State. Ms. Morris also served as President of Community Choice Health Plan of Westchester.
May her soul rest in eternal peace.
CHCANYS' president and CEO Rose Duhan said, "It is because of legendary women like Carole Morris that Community Health Centers have grown and thrived as an essential foundation of health care in this state and this country. I am honored to follow in her footsteps and humbled to carry the torch she lit for community health centers."
Services for Carole J. Morris will be held on Saturday, July 29 at  10:00 am at the Greater Centennial A.M.E Zion Church, 100 Carole Morris Way (100 West 4th Street), Mt. Vernon, NY 10550.