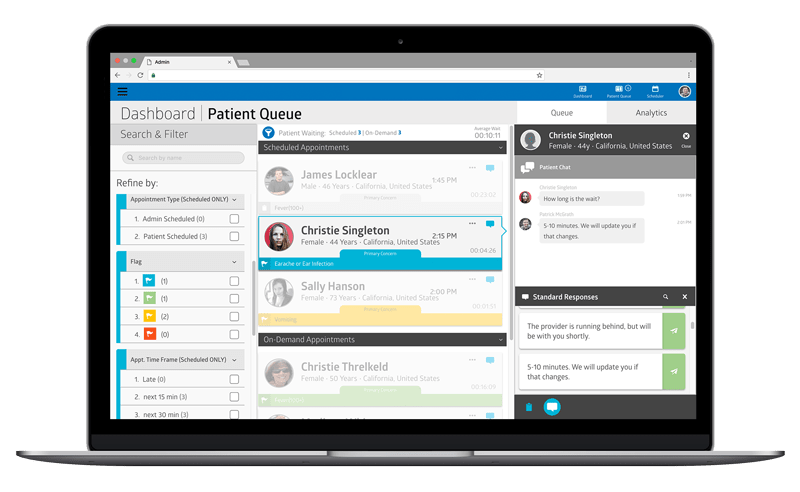 Type
Telehealth management (full scale digital clinic)
Summary
The core product of SnapMD is its Virtual Care Management (VCM) telemedicine digital clinic platform. SnapMD provides digital health technology services and has third party products that can be integrated with the platform to enable ePrescribing, insurance verification and more. They also work in partnership with Remote Patient Monitoring (RPM) platform Care Innovations. SnapMD also offers a full scope of professional services to help in planning a telemedicine program, prepare for its launch, and other services to assist in 3 planning and management. Finally, in partnership with two firms, they can also offer contract medical staff in a variety of flexible contractual relationships
Cost
Cost varies based on scope of work, requirements, and any customizations made. There is a one-time implementation fee, a training fee, and a consulting fee.
SnapMD's minimum Monthly license fee is $575. This includes up to 5 users. Additional monthly costs per additional users decrease as more users are added. Specific cost information available upon request.
Implementation Details
SnapMD's Virtual Care Management (VCM) telehealth platform is a high-performance enterprise platform. No software installation is required. The onboarding process is sequential and SnapMD will direct each new client through a formal process to prepare the platform for use, test its 10 functions and provide training to prepare all end-users. SnapMD provides both onboarding and ongoing support via our internal Client Success team. In general, it takes about 30 days to completely implement SnapMD's platform.