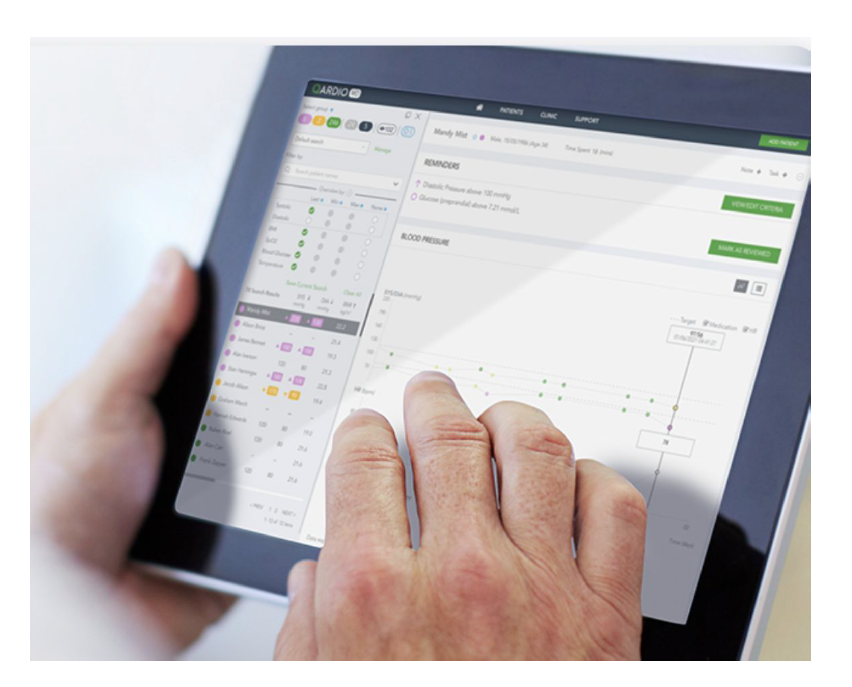 Type
Remote Patient Monitoring
Summary
Qardio provides physicians with an end-to-end RPM and telehealth service to manage chronic care patients. We do all the hard work, so you can work more efficiently and improve patient outcomes. Devices associated with this service are QardioArm (BPM/HR, QardioBase (Weight management/BMI), QardioSpO2 (Oxygen Saturation/HR), QardioTemp (Temperature Monitor). All reporting is done through our portal and individual reports can be exported in PDF or CSV version for patient vitals.
Cost
We basically have two different models, a service and a capital. With the service model, there's no need to purchase devices. We'll bill the customer per patient, per month and take care of all the shipping/patient onboarding/device maintenance. With the capital model, the customer purchases the devices and takes care of all patient onboarding/device cleaning/inventory. Our portal and patient apps are available with both models. There's also a small monthly fee of $10 per patient on the capital side to provide access to our portal and patient app.
Implementation Details
Implementation is quick and easy! Our service is cloud-based, so just training and set-up is needed, which comes at not additional cost to the customer. To begin implementation of Qardio, we will just need contact information for an admin to run the program and we'll take care of the training.