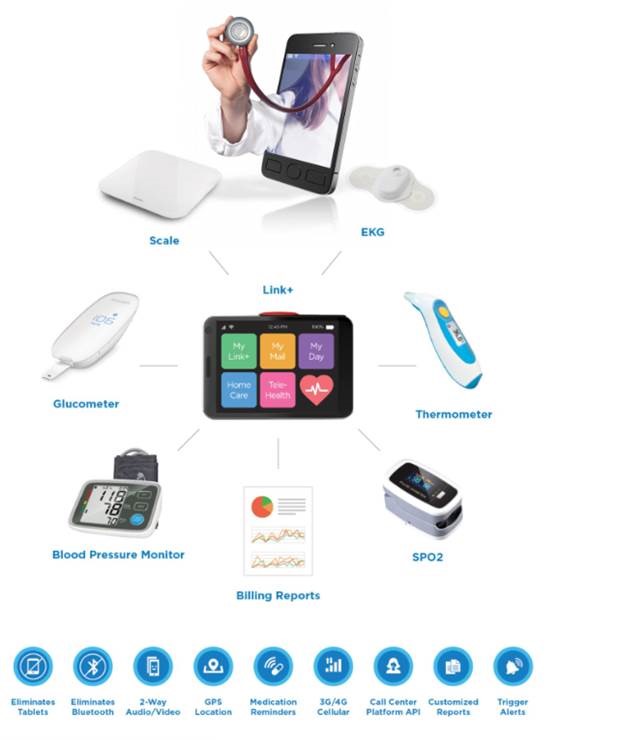 Type
Remote Patient Monitoring
Summary
Mobility Exchange provides various remote patient monitoring tools including pulse ox, blood pressure cuff, SP02, glucometer and more. These tools, which are ready out of the box, assist in monitoring the patient from home to improve cost of care and quality of life. Transmission of all readings are pushed to a web-based portal where the care team can monitor vitals daily. Mobility Exchange works with your clinical care teams to outline KPI's for outcomes reporting. Reporting is extensive and can be on a patient specific basis. Reports can show health trends in specific timeframes as well as participant compliance tracking of vitals. Mobility Exchange provides all vital monitoring devices and hubs for one simple monthly payment.
Cost
Prices range depending on hub size and quantity of peripherals chosen ranging between $28-$38 per bundle per month. IT Support, Training, Management Portal all included in monthly payment.
Implementation Details
The goal of this engagement is to provide a complete RPM solution that easy to implement and provides clinical outcomes regarding chronic health conditions across your population served. Mobility Exchange proposes a fixed scope engagement to provide and support Bluetooth vital monitoring devices with a Hub to transmit readings, a web-based portal for vitals reporting, device distribution management, and software integration. This program is built to improve patient compliance and reduce hospital readmissions. Our RPM program is flexible enough to maximize the use of a tight budget and consider the loss of devices that are not returned for reuse.