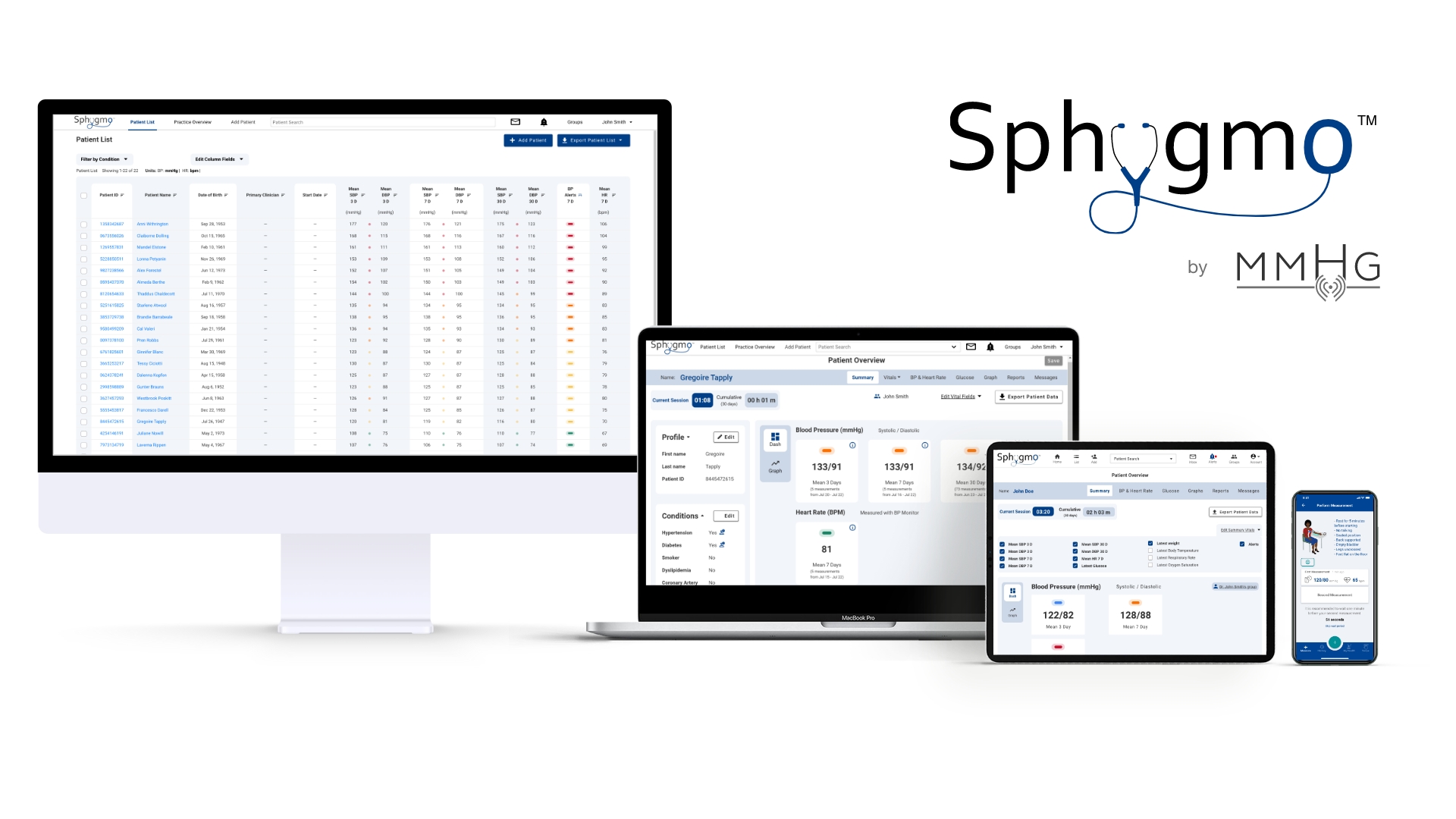 Type
Remote Patient Monitoring
Summary
mmHg Inc. is a physician-led digital health company founded in 2016. The company's principal focus is to develop and market cost-efficient, widely-scalable, secure cloud-based software solutions that enable users to better track and manage cardiovascular disease and broader health efficiently, and in a manner consistent with best practice. Potential product users include consumers, patients, health care providers, health care companies, health systems, governments. The Sphygmo portal can produce patient specific reports in PDF and CSV format on a patient and practice level. The platform also has built in session and monthly timers to support billing practices. Additional reporting requirements can be made available at the request of our partners. The founders of mmHg are physician and clinician experts in internal medicine and deploying self-measured blood pressure (SMBP) programs. This expertise is available to all our partners in the set-up and roll out of their SMBP programs. Full Sphygmo platform support and training is also available for free to our partners, as well as any follow-up IT support.
Cost
Sphygmo is available to health care providers at a base rate of $5/patient/month. We offer reduced prices to organizations that sign-up for enterprise level contracts (minimum 1-year) for $3/patient/month. The smartphone app is available to download for free for patients.
Implementation Details
Sphygmo is a turn key solution that can be set up for any partner organization within 24 hours. Patients can be registered and onboarded directly through the clinician portal or through the patient app, via link codes specifically assigned to providers, clinics, or organizations. For a full list of devices that can be supported, please contact the sales representative. We work closely with Sano Health for devices that configure with our solution.