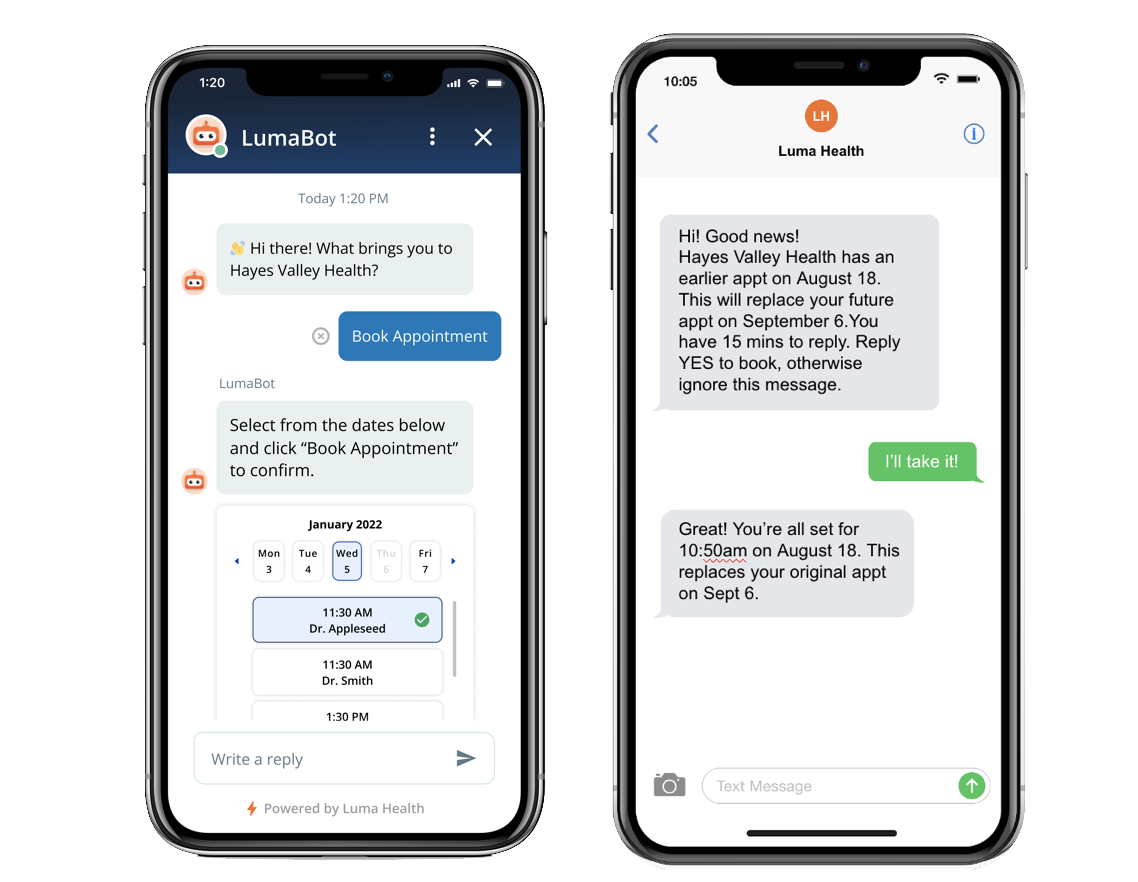 Summary
Luma was founded on the idea that healthcare should work better for all patients. Luma's Patient Success Platform™ empowers patients and providers to be successful by connecting and orchestrating all the steps in the patient journey, along with aoperational workflows and processes. The platform includes capabilities such as scheduling, rebooking, smart waitlist, chatbot, EHR-integrated forms, multilingual conversational and secure messaging, payment, referrals, recall for attributed patients, broadcast, mobile patient intake and insurance card upload, and more.
Cost
Luma is licensed per provider or by appointment volume based on the modules and capabilities needed.
Implementation Details
Customer stakeholders and dedicated Luma implementation staff work together to implement workflows to fit the customer's unique needs and integration details. A critical step in implementation is ensuring the customer's EHR allows integration to support these workflows.
Company Features
Minority or women-owned business