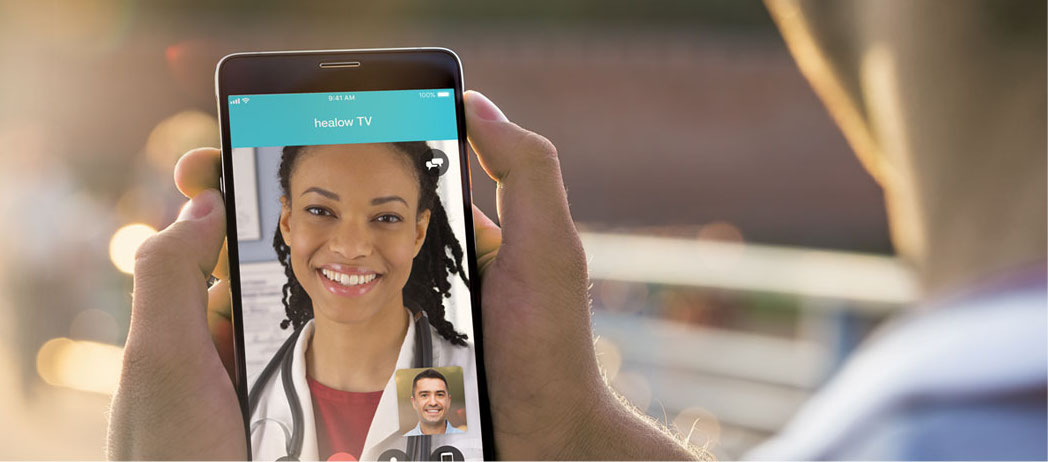 Summary
Healow is a patient facing mobile health app and virtual visit tool for providers that use eCW. Providers can provide patient care by doing an audio or video call if the patient has the Healow app.  Information submitted and conveyed by patients during a Healow TeleVisit can be directly imported into the EHR.
Cost
Telehealth Solutions Package fee is either $2 per healow TeleVisit and h2h encounter or $50 for the initial 250 minutes and an additional $50 for every subsequent 250 minutes, whichever is less, invoiced monthly per practice.
Due to the Covid-19 pandemic, through December 2020, the healow telehealth solutions package will be capped at $100 multiplied by the total number of Provider(s) per month. Through December 2020, eClinicalWorks will bill either the lower of the two pricing options listed above for the healow telehealth solution package or the total number of Providers multiplied $100 per month, whichever is less.
Implementation Details
Practices using eClinicalWorks can activate healow TeleVisits using the On-Demand Product Activation feature within the eClinicalWorks EMR/PM solution. The practice must be enabled for patient portal and providers must be registered in P2P. Setup can be completed in less than an hour depending on the practice's required configurations.