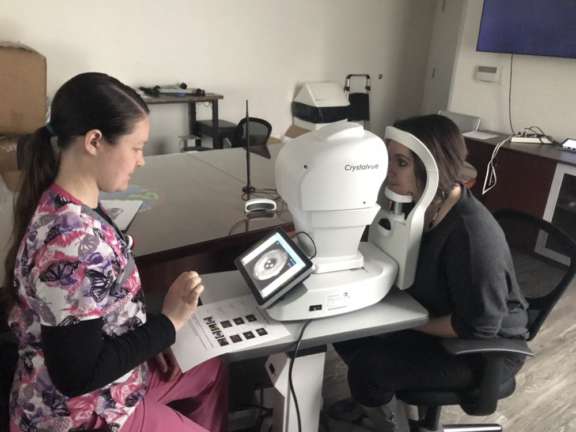 Type
Screening for diabetic retinopathy
Summary
EyePACS offers clinics a way to screen diabetic patient population for diabetic retinopathy annually. It includes a retinal camera for taking photos of patients' eyes. With these images, certified optometrists and ophthalmologists will create a report on the patient within 24 hours.
Cost
$19 per retinal screening encounter. If your health center does not own a retinal camera, there is an additional one-time purchase fee of $10,000-$17,000. There are also options to lease cameras from EyePACS for $3,000.
Implementation Details
EyePACS staff can assemble any equipment purchased through EyePACS and train clinical staff in one day. From purchase to first patient upload, most clinics can be up and running in a month.