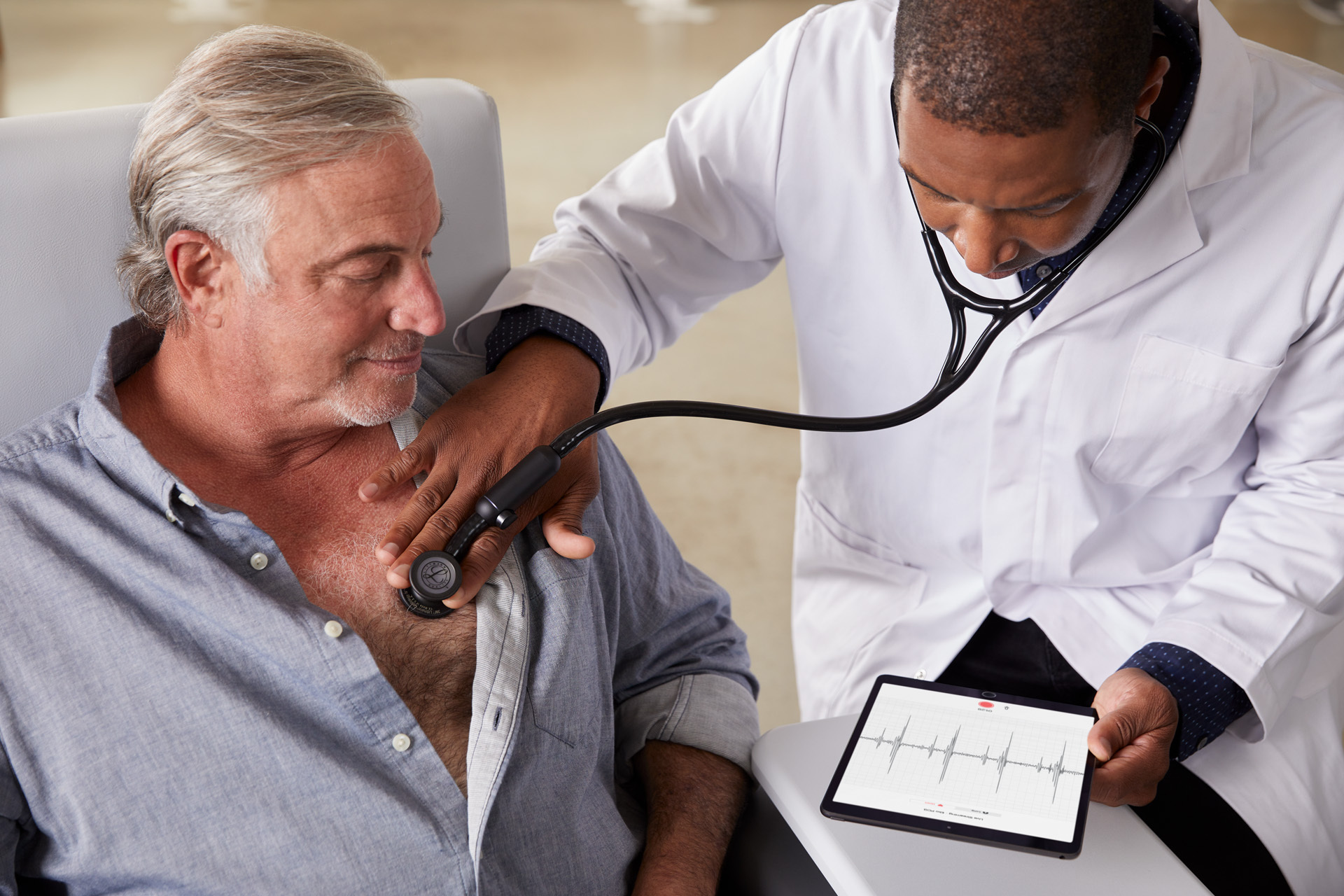 Type
Video conferencing and remote monitoring equipment
Summary
Eko Devices includes digital stethoscopes, a telemedicine platform with live heart, lung, and bowel sound transmission, AI Heart Screening, and a built-in video option for virtual visits with doctors and specialists.
Cost
One-time payment for CORE digital stethoscope (available as CORE Bundle or CORE Attachment) and/or DUO digital stethoscope + ECG.  Annual payment for Telehealth License(s). Devices range from $199 to $349.
Typical cost
$249/device + ($1,200/annual License x Number of sites)
Implementation Details
Implementation process is 1-3 hours on average, includes a 30 minute phone call with Eko Telemedicine representative, downloading the app, and creating account log-ins.