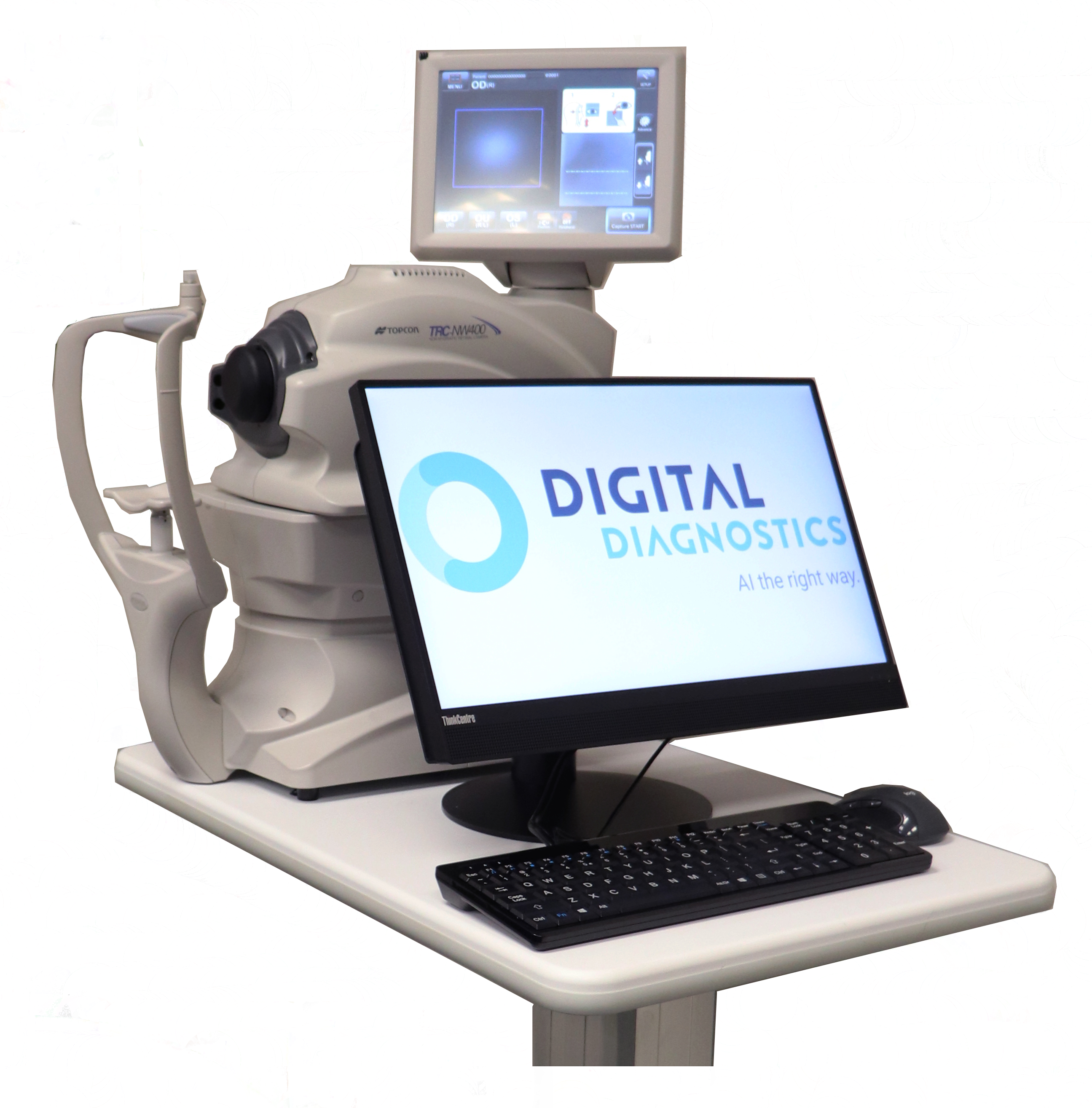 Summary
Digital Diagnostics is a AI diagnostics company on a mission to transform the quality, accessibility, equity and affordability of healthcare. Digital Diagnostics developed a patented biomarker-based approach to build autonomous algorithms that make clinical decisions without human intervention. Digital Diagnostics and its first product IDx-DR, an autonomous AI system with FDA De Novo authorization to diagnose diabetic retinopathy and diabetic macular edema, has proven that intelligent diagnostic platforms can be used safely, efficiently and equitably to improve patient outcomes.
Typical Cost
Rates depend on the number of installed locations.
Implementation Details
IDx-DR can be integrated with all EHR systems.