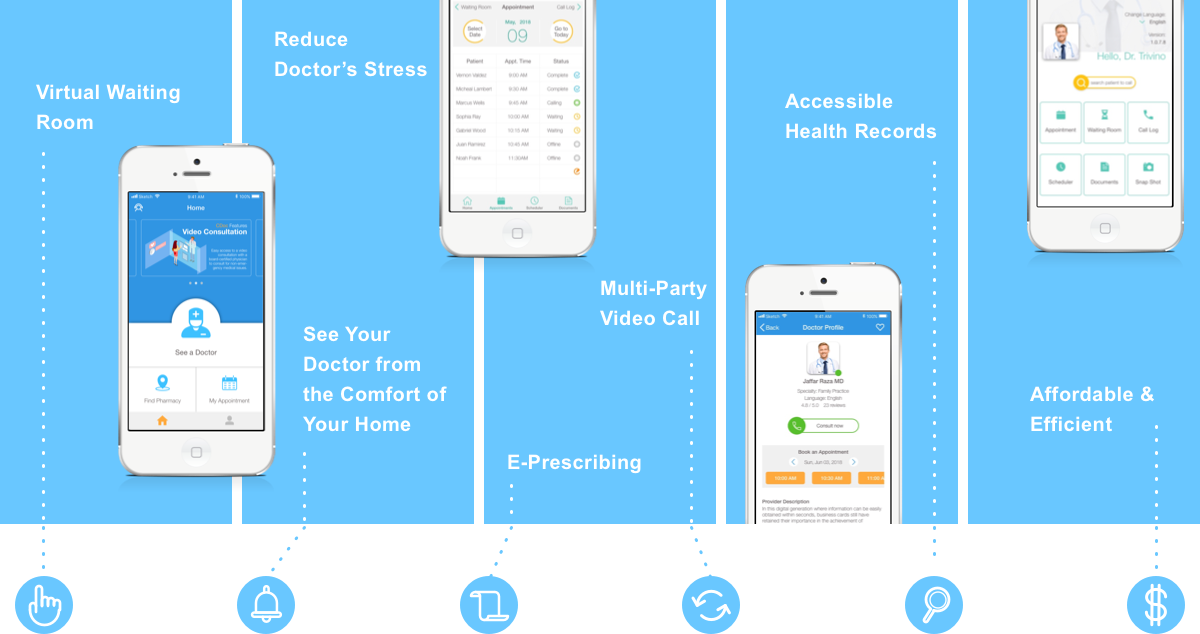 Summary
CyberMed has created CDoc, a stand-alone and HIPAA- certified comprehensive telehealth product that brings accessible care for patients available from their smart phone or tablet. Cdoc can be used in a variety of ways including to refill medication, conduct follow-up and behavioral therapy appointments, and review lab results, among other functionalities. CDoc can also allow health centers to collect payment remotely.
Cost
Cdoc costs $125 per provider per month. In addition, there is a yearly cost of $1,000 per site and a training cost of $500, if needed. Health centers can also request a three-month free trial of CDoc during the Covid-19 pandemic.
Implementation Details
Depending on the complexity of the health center's workflow, CDoc takes between 3 days to 4 weeks to be fully implemented. On-site training can be provided as well.