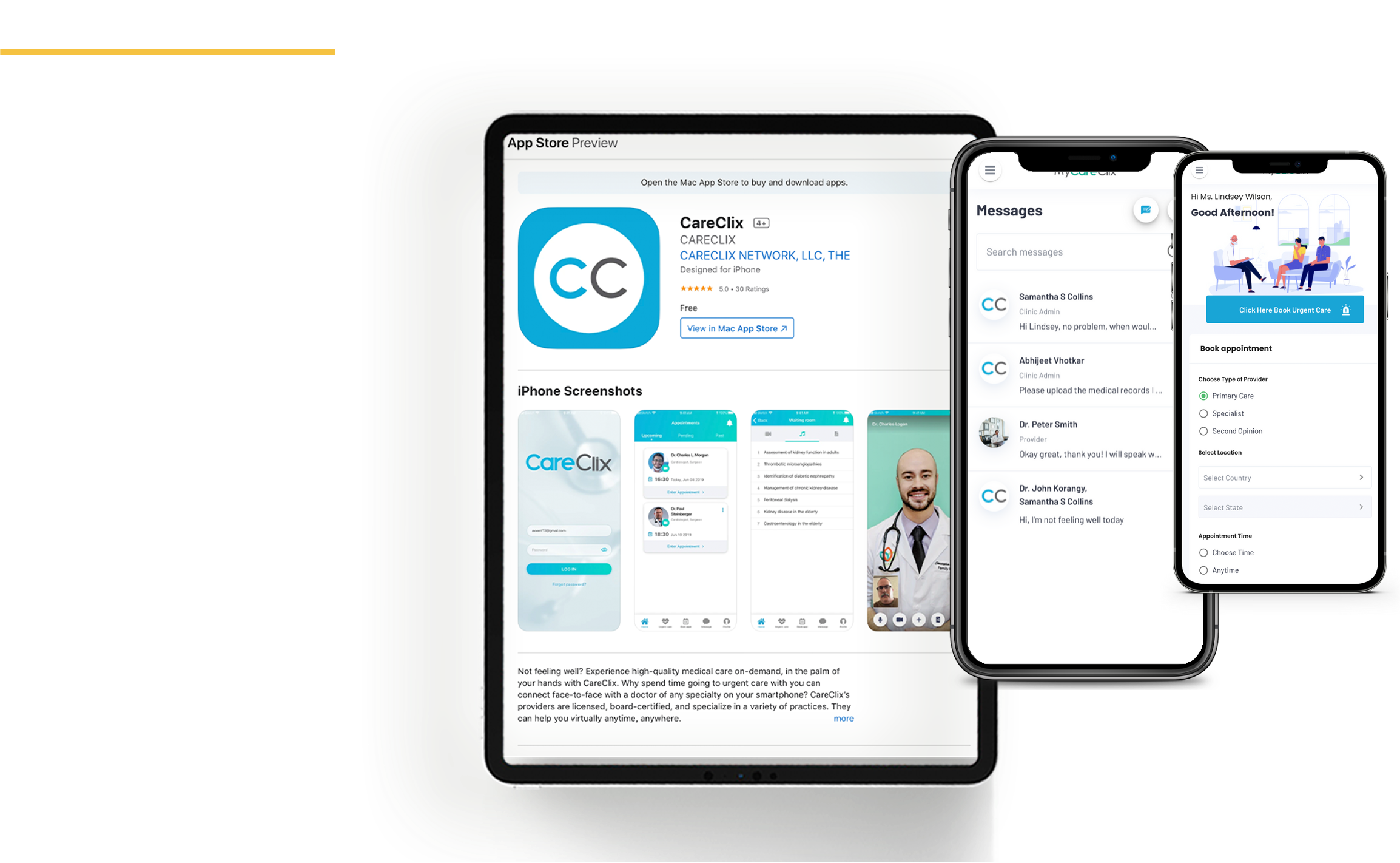 Type of Platform
Management platform with devices
Summary
CareClix is a telemedicine product and services company that has created a cloud-based Software as a Service (SaaS) solution accessible from the web and mobile apps. It features primary care, specialty care, and subspecialty care physicians, including behavioral health, who are available around the clock through telephone, messaging, or video conferencing. CareClix also features telecarts and peripherals (such as glucometers and pulsometers) for RPM and CCM.
Cost
The cost is $50 per month licensing fee per provider per month. CareClix can also triage with physicians on a per consult basis at $50. There is also a PMPM (per member per month) model price that includes unlimited consults up to a certain number of patients, details upon request.
Implementation Details
Depending on the size of organization, CareClix can be up and running in a few hours. For large implementations, CareClix believe that generally, 30 days is necessary before a project launches to prepare and ensure that all components of the program are ready and synchronous.