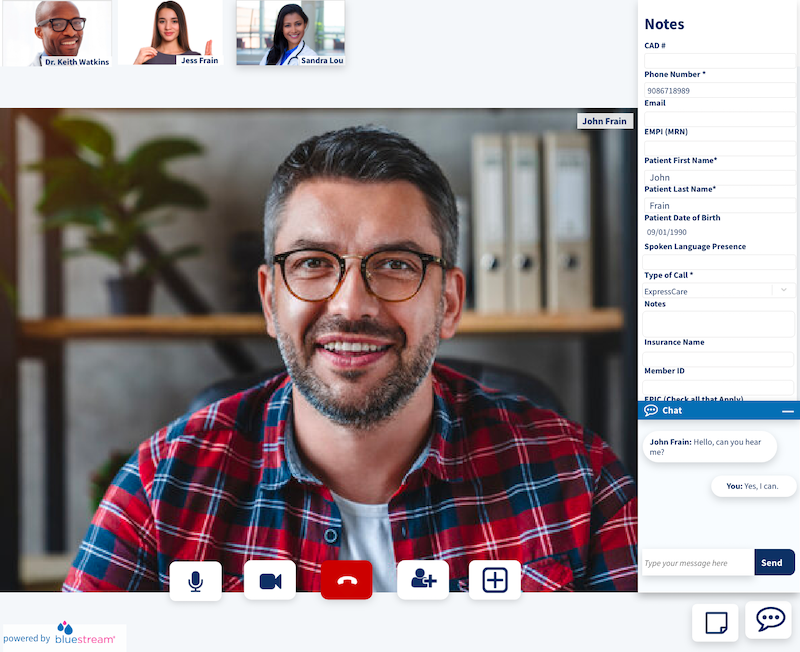 Type
Telehealth Management Platform
Summary
Bluestream Health is a white-labeled, hosted platform that easily scales from the most basic deployment to complex, integrated, enterprise-wide clinical workflows. Bluestream enables virtual care delivery workflows that include both patient-to-provider as well as provider-to-provider. Our platform can make your existing tools and infrastructure telehealth-capable with secure APIs and seamless access to an ecosystem of services such as interpreting in 200+ languages and American Sign Language. This flexible solution also integrates with your existing ADT, EMR, practice management and billing systems.
Cost
Pricing Published - Commonwealth Purchasing Group (CPG) Member Rates

Software Plan Types: EV1, EV2, EV3
Seats (min): 25, 80, Unlimited
Per Seat: $40, $30, N/A
ANNUAL (invoice up front): $10,000, $22,000, $40,000
MONTHLY (ACH on file): $850, $2,000, $3,800

EMR Integration, Interpretation Services - Additional Cost in CPG Pricing Document
Implementation Details
A general overview of implementation process: 
• Review virtual visit clinical workflow
• Review required elements for configuring branded instance
• Implementation timeline (4 weeks)
• Review target go-live date
• Schedule training
• Ongoing training and support post deployment

Please reach out to the product representative for more information.