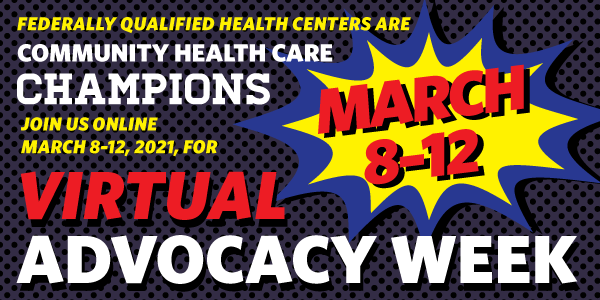 CHCANYS' all virtual Statewide Advocacy Week 2021 will be the second week in March, Monday, March 8 through Friday, March 12. Last year was full of desperate challenges, inspiring innovations, and tireless advocacy. It is more important than ever that health center voices are not only heard, but heeded, even when we can't physically be together in Albany. Invite colleagues, patients, friends, and family to join us in a weeklong advocacy strategy to advance our New York State 2021 budget priorities.
Schedule of Events
Register Here for Advocacy Week Events
Monday, March 8
10am-12pm: Advocacy Week Kick Off Rally featuring welcome remarks, invited speakers, and briefing on the legislative asks for the week. Speakers include:
NY State Senator Gustavo Rivera
NY Assembly Member Richard Gottfried
US Congressman Antonio Delgado
Wednesday, March 10
12pm-1pm: "Patient Voices" panel moderated by Tracie Gardner, Legal Action Center, featuring representatives from Community Health Center of Buffalo, Trillium Health, Harlem United, and the Dorothy Kartashevich honoree; Presentation of the Dorothy Kartashevich Award. Invite your Legislators and their Staff to this event!
Friday, March 12
10am-11am: Closeout of Advocacy Week; Invited speaker M. Monica Sweeney, MD, MPH, FACP; Presentation of the Dr. Jack Geiger Award
Monday, March 8 - Friday, March 12
Health centers should schedule their own virtual appointments with their State legislators throughout the week. A benefit of a virtual advocacy week is that we can spread out our meetings across the week, ensuring our message is heard and reinforced.
Schedule subject to change
Awards
Dr. Jack Geiger Award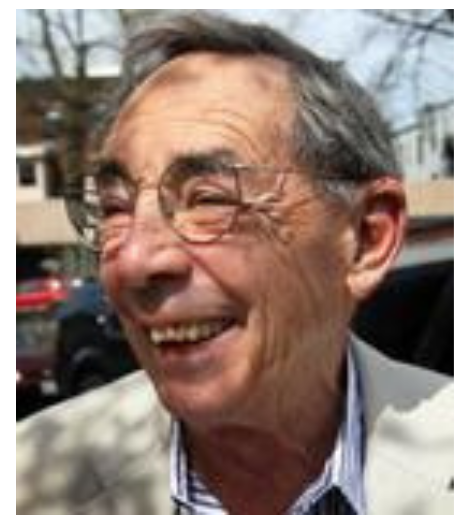 Dr. Jack Geiger Award will be presented during this year's Virtual Advocacy Week on the morning of Friday, March 12. We are marking an unprecedented time for our front-line clinicians who are working tirelessly to keep our communities safe and who continue to rise to the challenges of the pandemic. CHCANYS will highlight the legacy of the late Dr. Geiger and honor licensed providers in New York State who are considered leaders in promoting quality health care that mirrors his vision. This award was established to recognize a clinician in honor of Dr. Jack Geiger, who devoted his life's work to the problems of health, poverty and human rights. Click here to view an interview with Dr. Geiger.
Nominations are now closed. This award will be presented at the morning program on Friday, March 12.
Dorothy Kartashevich Consumer Award
Each year, CHCANYS honors Community Health Care Champions who are working to ensure access to high quality health care for all. We will honor an outstanding consumer board member during this year's Virtual Advocacy Week during the Patient Panel on Wednesday March 10. This award will be given to a consumer board member who, for at least three years, has worked tirelessly on his or her center's behalf. This award recognizes that the backbone of the community health movement are the consumer-run boards that guide individual FQHCs.
Nominations are now closed. This award will be presented at the "Patient Voices" program on Wednesday, March 10.