Additional Resource- Video Conferencing Etiquette.pdf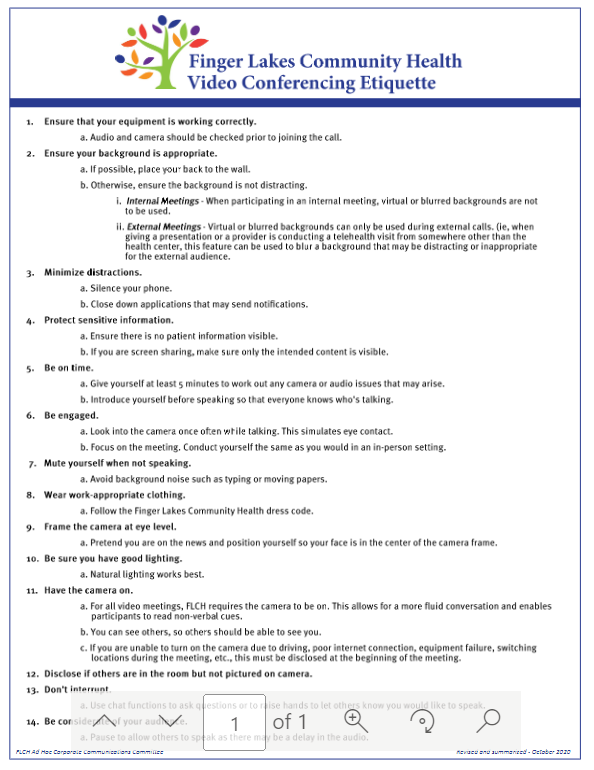 Telehealth Scheduling Webinar Video Conferencing Etiquette Resource
Patient scheduling has always been a vital part in ensuring smooth and efficient patient care. The increasing popularity of telehealth adds a new dynamic to scheduling. Join Finger Lakes Telehealth Network for our fourth quarterly learning event focused on telehealth scheduling. In this learning event we will discuss this new dynamic and cover topics such as:
Telehealth Scheduling Policy and Procedure

Internal/External Visit Scheduling

Documentation

Scheduling Tele-Presenters/Interpreters

Patient Telehealth Screening/Education
This session is designed for health center staff that are responsible for developing, implementing and/or enhancing telehealth services.